I turned 35 as 2017 came to an end, and if there's one lesson I've learned so far it's that we all need help… nearly all the time. The type of help we need will look different across changing seasons of life, but we always need help.
This past year I needed help just being okay with myself. The emotional trauma from my son Ezekiel's pregnancy, birth, death, and aftermath over the last 3 years changed a lot of my internal defaults, instincts, core beliefs, and ultimately my own self-identity. I wasn't really at peace with all the change I saw in myself, but I also discovered it wasn't something I could just alter by sheer willpower, reason, forced habits, prayer, or "just believing" differently. I wasn't at peace with my new self, but I also felt powerless to "go back" to the person I was before Ezekiel.
The thing is... I had become comfortable with the person I knew before my season of grieving. Proud of that person. But I wasn't THAT person anymore.
I found myself believing things that didn't serve me and I didn't even WANT to believe: That anything good in life would be followed up by something terrible. That Ezekiel's life/death was mostly meaningless, purposeless, and unredeemable. That I was changing for the worse… and would keep changing for the worse.
So I looked for help in every avenue I could think of...
Things I was familiar with... like music, movies, running, going to the gym, endurance challenges, going to church, talking with friends, and spending time with Kristina and my other kids. Things I was unfamiliar with... like poetry, books on grieving, science-fiction, podcasts, professional counseling, time alone, meditation, intentional vacation, and even a Tony Robbins conference (which was actually very powerful for me).
Some things helped. Some didn't. Some things I loved and fully expected to help me actually turned sour in the process of turning to them in the midst of my grief.
I've found that it doesn't necessarily matter which specific avenues helped but that I kept on seeking until I found something that did.
The point is to seek help and keep seeking help until you find the right combination of things that help YOU.
What worked for me may not work for you. Likewise, those things that turned sour for me may remain sweet for you. The places you have always turned to may not be as meaningful in this season of life as they used to be. You may find help precisely where you previously never would've ventured. It may be time to open new doors. To try something new. To do a "taste test". If all the sources from your life you used to drink from are dry, it may be time to dig a new well. Or, better yet, ask others where they're drinking from.
THE POINT IS TO KEEP SEEKING HELP UNTIL SOMETHING HELPS.
Do it for yourself. Do it for your future. Do it for your loved ones. Just do it. You need help this upcoming year. We all do.
So here's my Thank You to the people and moments that helped me this year. I don't believe life is gonna pull the rug out from under me anymore. I can find gratitude in the midst of what I experienced with Ezekiel. I believe that I'm changing for the better. And I feel more loved by Kristina than ever before even as we're both discovering who we are now over 2 years since Ezekiel's death. I'm starting my 36th year of life still needing help but also at peace precisely because I kept seeking help until something helped.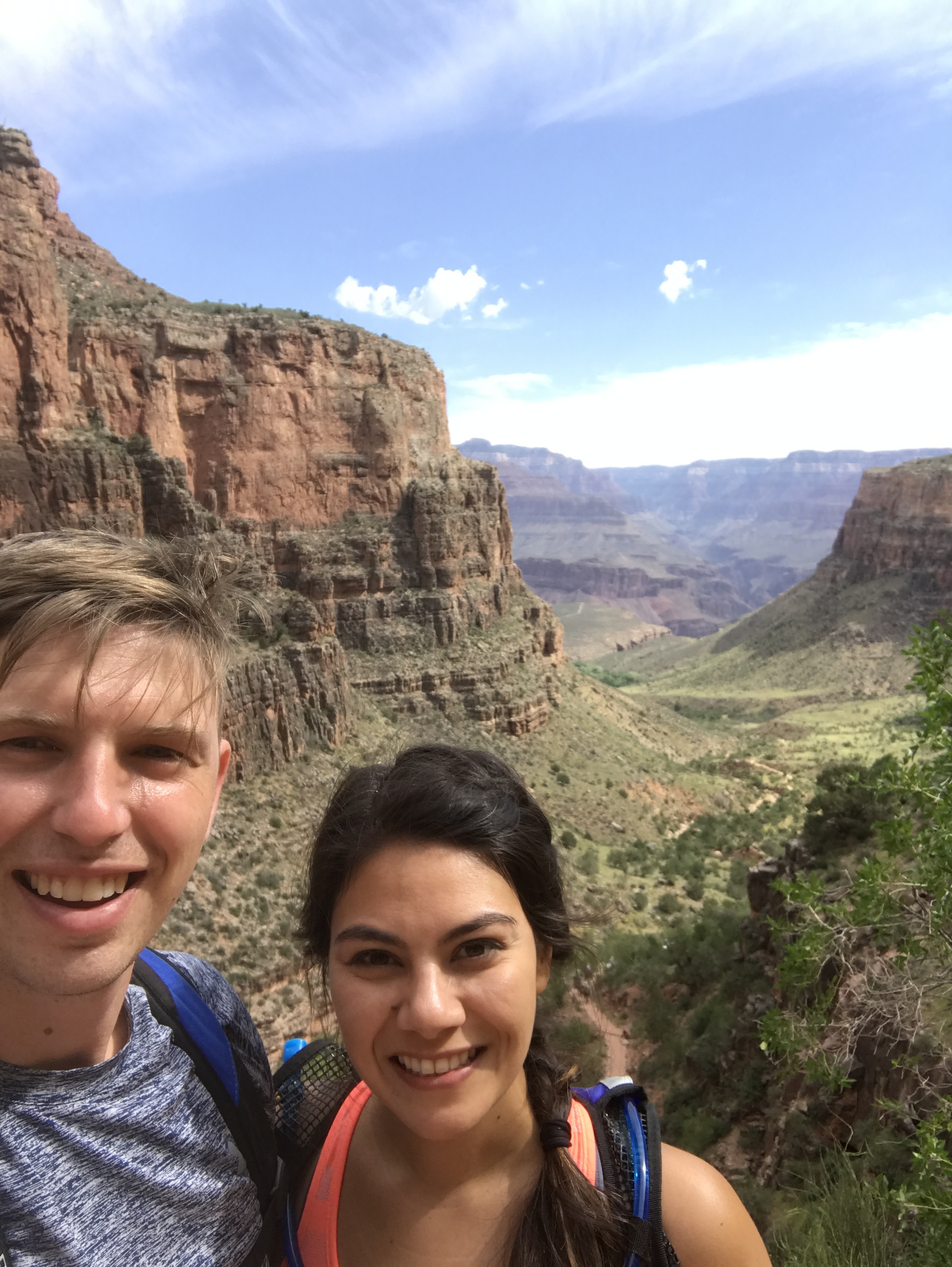 Hiking the Grand Canyon with Kristina
10th Anniversary Vow Renewal at the top of Cathedral Rock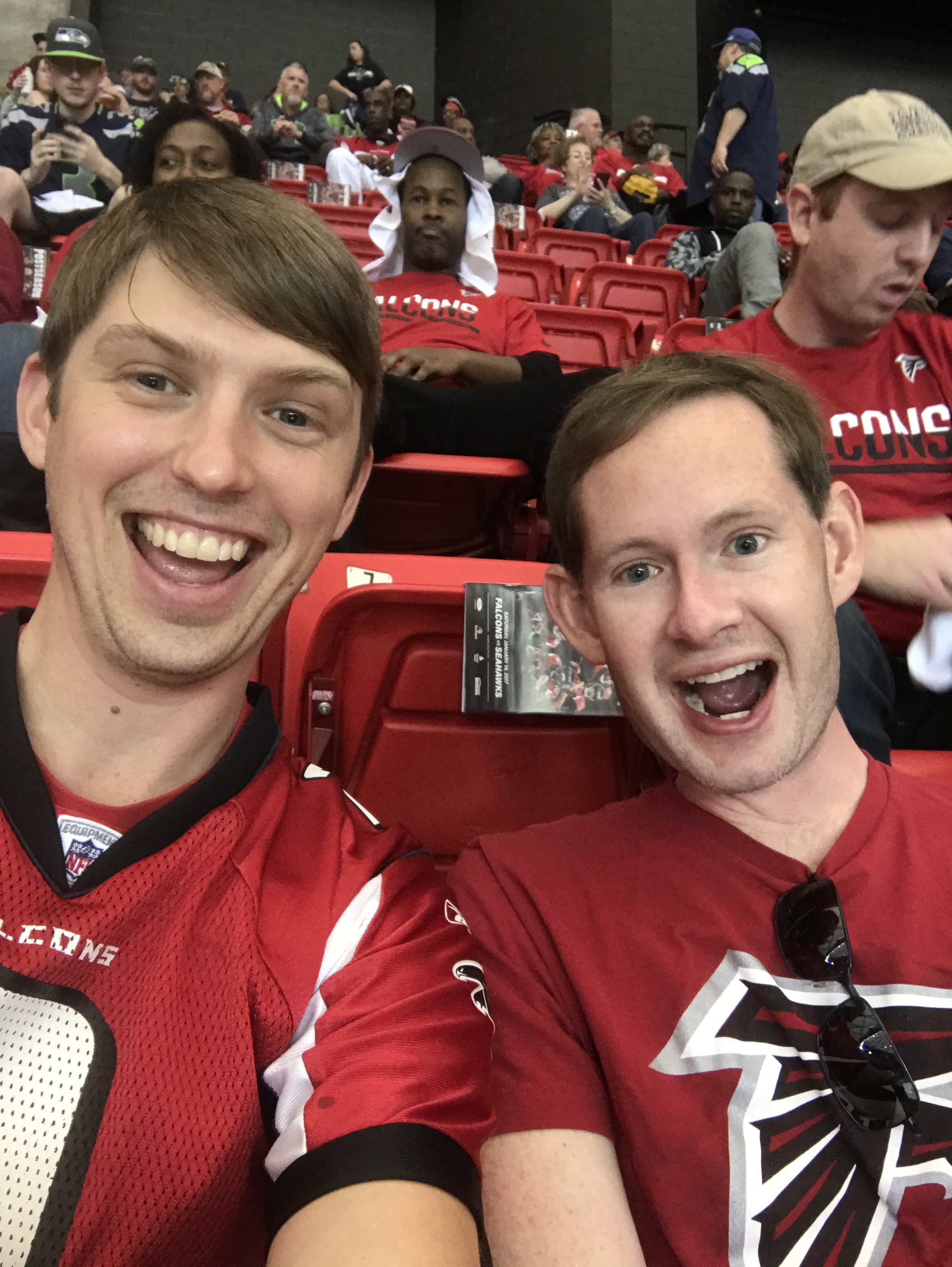 Falcons Playoff Game vs. Seattle
Finishing My First Half-Marathon Since Tearing My Achilles
A Personalized Poem Typed For Us on the NYC Highline
Attending the Unleash The Power Within Conference with Tony Robbins